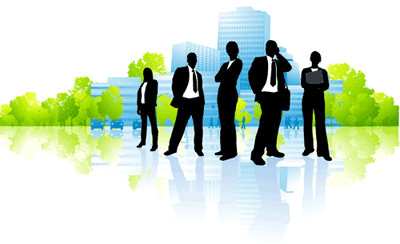 Gain superior insights into cross platform technologies!
Yes, that's what will happen when you choose to be a part of our multi-skilled workforce that is always eager to learn more; even from new recruits. Combining domain specific experience with extensive technical knowledge, our professionals develop solutions that address the challenges facing businesses and you get unmatched exposure to such solution oriented methodologies. We guarantee that your knowledge and expertise will be utilized fully to generate goodwill and profits for the clients we work with.
Get to know our approach
When it comes to delivering solutions that work, we follow an 'individual diagnosis' approach. The needs of our domestic clients are very different from those of our international clients. Keeping in mind these distinctions we design solutions that deliver value to our clients. Our experience of diverse industry verticals proves to be immensely useful in such circumstances.
And your repertoire of skills will improve when you become part of this process and see things first-hand. We encourage people who have had experience in developing a sound technological backbone in the following domains: Education, Engineering and Technologies, Export and Import, Government, International Organizations/Non-profits, Media, Retail, FMCG and Consumer Electronics, Telecom, and Travel.
Benefit from our ecosystem
When you choose to join our team you will get all the advantages of working in a best-in-class development environment. A world where technology is flawless, where people don't think about the technology they work and play with, they just use it in their daily life. At Isosceles, we believe that there is still a lot of work to do before this dream becomes a reality.  And our team members will have a big role in achieving this.
We design technology that works hard for its users, rather than technology that's hard to work. We begin from what is the desired end–user experience and work backwards. Such an approach leads to more accurate and user–friendly solutions. Our software solutions improve accessibility and are a unique blend of technology and innovation.
How Isosceles helps in career growth
At Isosceles, we strongly believe in the principle of simplicity which states that simpler solutions are better. We strive hard to ensure that our solutions are so simple and effective that the underlying technology becomes apparent to the end users. Good software blends technology and design in such a way that the end product not only stands out from competition, it submerges into the sub-consciousness of users and stay there– that's what makes them so good.
Come, be a part of this journey that will take you to a new level of career growth. You will not only enjoy reaping the benefits but what you become in the process is also significant. Interacting with global clients on a one-to-one basis will give you sharp insights into the working of developed markets and what kind of solutions clients are looking for. These insights will prove very useful in ascending the career ladder and retaining top positions in the IT/ITES and digital marketing services industry.